Careers
We currently are accepting resumes from qualified Neuropsychologists and Psychologists for staff positions to serve our growing client base.
The ideal candidate qualifications will include: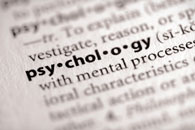 Neuropsychology Fellowship training
Willingness to relocate, if required
Ability to make a multi-year commitment
Candidate requirements are:
Licensed in Texas
Geriatric experience
Cognitive Behavior Therapy experience
Candidates that are currently Medicare/Medicaid Registered Providers will be given special consideration and over other equally qualified candidates.
We are fully compliant with EEOC guidelines.
All inquiries about positions with us will be held in strictest confidence. Only our CEO and COO have access to the identity of any candidate until such time when that person becomes a staff member.