Careers
We currently are accepting resumes from qualified Neuropsychologists and Psychologists for staff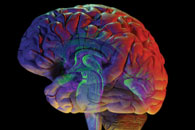 positions to serve our growing client base.
For more information about a professional position with us please visit our "Careers Page".
Professional Staff
Bret Bentz, Ph.D.   –  The founder and owner of Senior NeuroPsych Associates, oversees all clinical work and testing.
Practice
Senior NeuroPsych Associates was formed to meet the rapidly growing need for geriatric psychological and neuropsychological services in a variety of settings.
We serve individual patients and their families, nursing homes, hospitals, attorneys, and courts by providing our services with exceptional quality of care.
Our staff is comprised of qualified and certified professionals that are assigned to each case according to their expertise.